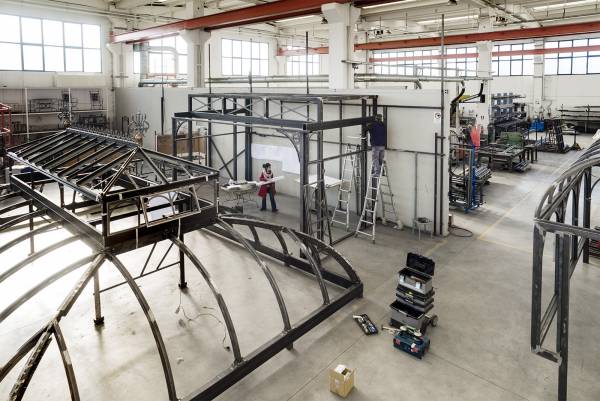 More than 1,200 conservatories built in 25 years. Each one a unique signed and numbered constructions inspired by the best period constructions and built by expert artisans
L'Officina dei giardini
Officina dei Giardini uses only low-impact construction techniques to guarantee safe, healthy and certified environments designed to stand the test of time
Bioarchitecture: 100% quality
"...is there anything like the pleasure of creating: bending metal to transform a neglected garden, a little terrace into a flame for the soul, a delight for the eye, a little corner of paradise..."
Vittorio Cravanzola (CEO L'Officina dei Giardini)
The project takes shape
The conservatories, orangeries, gazebos, pavilions, pool houses, glass roofs for gyms, climate-controlled greenhouses, pavilion de musique, door frames, trellis made ​​by Officina dei Giardini all comply with European legislation.
Guarantees and Certification
We are proud to announce the recent acoustic performance certificate awarded to us by I.N.R.I.M. (National Metrological Research Institute). After a lot of stringent research and experimentation the engineers at L'Officina dei Giardini can design and produce conservatories aesthetic beauty is matched by their acoustic performance.
INRIM acoustic standards
Doors and windows installation system certified by Certi.s